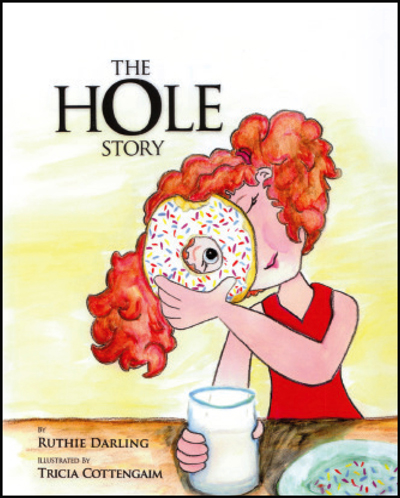 "H is for holes―old and new, and here are some holes I'm sharing with you." Holes―here, there, and everywhere and a magic hole that disappears! The little girl in this delightful story shares some of the holes in her world and shows just how different holes can be. While "The Hole Story" is meant to raise awareness, boost confidence, and put smiles on children's faces, it promises minutes to hours of a fun-filled activity.
"The HOLE Story"
$22.95
ISBN: 978-0-578-03061-6
Hardcover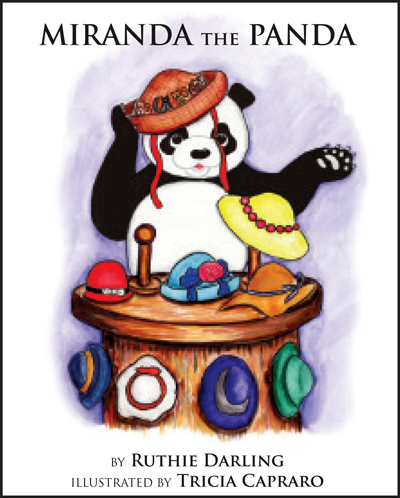 We've all heard about different kinds of animals and various creatures escaping from zoos where gates, for reasons unknown, have been left open. In this little fantasy, Miranda is bored with her daily life of sleeping, playing and eating bamboo. When she sees that the zoo's cage has been left open, she decides to take a trip into town! Share in Miranda's fun and see what she has learned by the time she returns to the zoo!
"Miranda The Panda"
$22.95
ISBN: 978-0-692-25375-5
Hardcover
Zoey the Zebra wants to change her stripes on her face. She goes into the world to find other stripes to add to hers. Her mother, Mrs. Libra, who is sure this cannot be done, goes with her to protect her and at the same time allow her to feel that she is able to think for herself. While it is a children's tale, adults can learn from this delightful little book as well.
"Mrs. Libra And Zoey Zebra"
$22.95
ISBN: 978-0-692-90086-4
Hardcover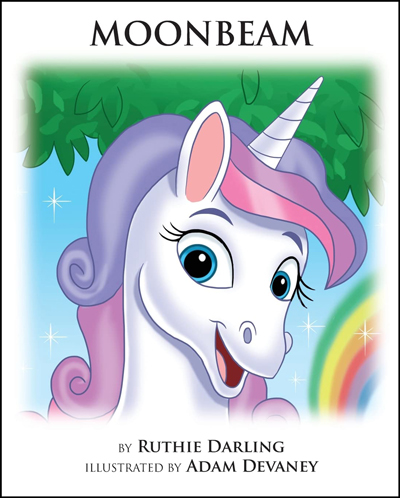 Moonbeam, a unicorn, comes from The Land of the Rainbows. Moonbeam and her rainbow friends visit a little boy in his backyard. He asks her about her long horn and her answer and the concept is: "It's the way I was born."
"Moonbeam"
$22.95
ISBN: 978-1-733-18000-9
Hardcover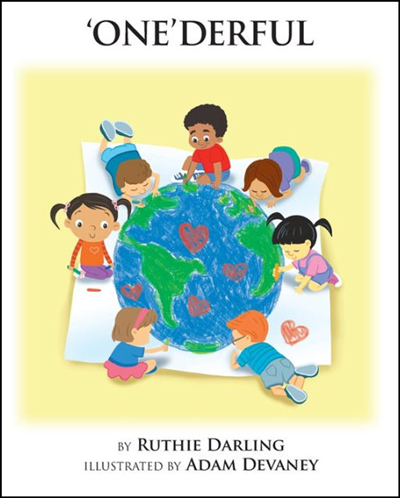 It would be wonderful if people everywhere worked to make the planet Earth better, and there are so many ways to make this happen; 'ONE'DERFUL, using ants as one small example, is a timeless story of sharing and caring!!
This story concerns a young girl and her ant farm. Her father joins in to see what she is doing and together they watch the ants work as a whole unit. The concept in this story is that if we on earth work together as a whole unit, we could make contributions to healing our precious planet, the earth.
"'One'derful"
$22.95
ISBN: 978-1-733-18002-3
Hardcover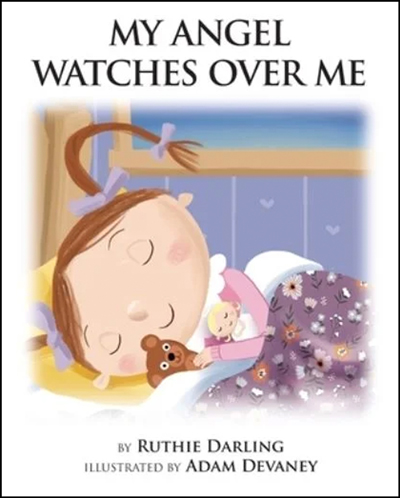 MY ANGEL WATCHES OVER ME puts smiles on faces and instills hope in hearts. It is written for the children and adults of the world – those who have the odds against them, as well as those who have the odds in their favor! An angel accompanies the child from the moment of birth and throughout life, and is the child's first true friend – an everlasting source of comfort, thus aptly titled:
MY ANGEL WATCHES OVER ME.

The angel is with the child when she goes to school, when she eats her meals and when she goes to sleep – her best friend.
"My Angel Watches Over Me"
$22.95
ISBN: 978-1-733-18001-6
Hardcover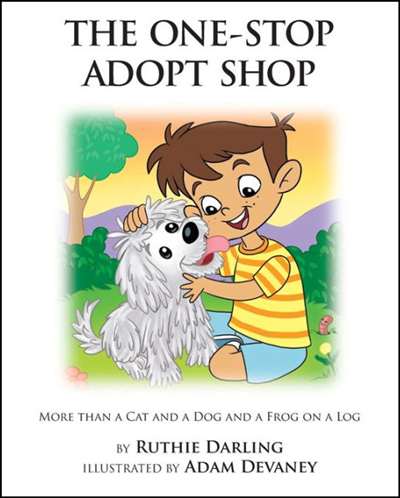 What child doesn't dream about getting a pet?
THE ONE-STOP ADOPT SHOP is a made-to-order trip for the dreamer and maybe this will lead to visiting an animal shelter, a pet store or both, thus leading to an adoption or purchase.
Having a pet, whether it's a dog, cat, pig, bird, fish, reptile, rodent, spider, or amphibian, teaches children responsibility, eliminates the fear of certain creatures and above all, creates love and compassion on the child's part. Have fun on this trip!
"The One-Stop Adopt Shop"
$22.95
ISBN: 978-1-733-18003-0
Hardcover